PIER71 Smart Port Challenge 2022
Scouring global MarineTech startups for Smart Port Challenge 2022

Problem Statements
target startups
PIER71 is a Singapore-based platform that supports the growth of technology start-ups in the maritime industry and related verticals. Together with the Maritime Port Authority of Singapore (MPA), PIER71 runs an annual Smart Port Challenge to provide startups with access to maritime innovation ecosystem, market validation with corporates, mentorship, testbedding and grant opportunities.
PIER71 needs to reach out to maritime-specific startups globally with solutions that would be able to address the Smart Port Challenge 2022 problem statements. They need to identify startups with applicable technology and solutions for each problem statements to support market validation and testbedding with their corporate partners. Limited by their own regional network, PIER71 turned to HackLaunch for support.
HackLaunch's startup scouting arm, HackScout, was activated. Our unique scouting methodology, global startup network, ecosystem and reach helped PIER71 to identify relevant startups with the necessary solution for their problem statements. The team actively engaged with the startups to help them identify specific business challenges relevant to their solutions and showed how their solutions could be applicable, even if they didn't seem immediately obvious. HackScout also managed the optics and branding of the challenge between the startups and the client to ensure the most effective communication throughout the Challenge. HackScout was engaged as the exclusive scouting partner to identify startups globally that could address the problem statements provided by PIER71. A high customized approach was taken, with a minimum of four startups identified for each of the 15 problem statements.
HackScout successfully scouted 72 startups, including 41 startups for specific problem statements and 31 startups for generic outreach. A minimum of 4 startups was identified for each of the 15 problem statements. In addition, the quality of the startups scouted and participated was of such high quality that PIER71 re-engaged HackScout for its service in the 2023 Smart Port Challenge.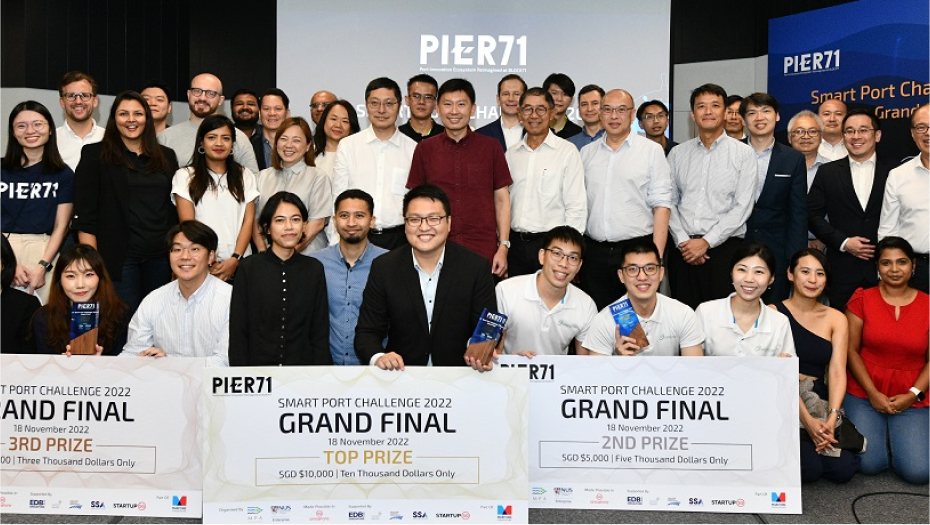 See how we empower business growth through innovation.