Put your business on 
steroids by venture scaling with us
Venture Scaling as a Service
Our Venture Scaling as a Service helps you scale your business consistently and exponentially. Our team of growth experts will work alongside your business, including:

Access to our ecosystem of growth experts

Get support from our ecosystem of entrepreneurs
We work alongside you to grow the business

Move quickly to focus on
what matters
Our team of battled tested growth experts supports your business in accelerating growth the way you need to and hit the ground running from day one.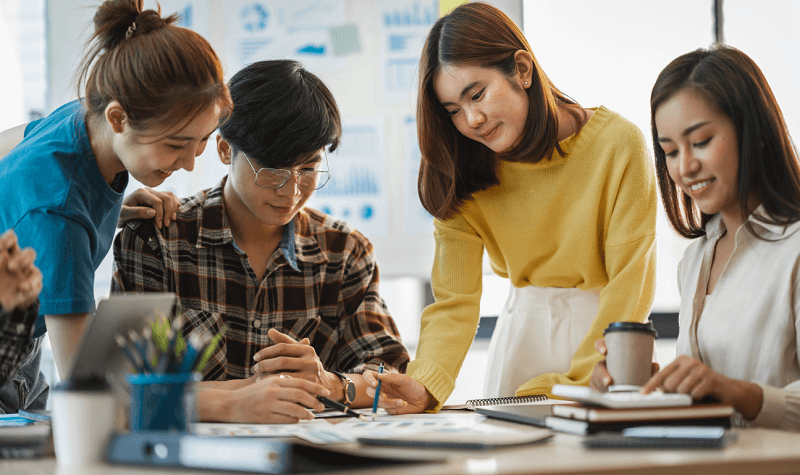 Avoid costly mistakes and get to the core of the strategy that will scale your business. Map out the execution from idea to success. Develop your plan with advice, insights and inputs from our partners who have been there, done that.
We help build a process to repeat what works. Get your business aligned and processes written to repeat that success with your internal team.
The engagement duration for our venture building-as-a-service solution varies depending on your specific needs. Most engagements average 3-12 months.
We work closely with your business to understand what has been done, what failed and what successes worked in the past.
We develop a preliminary blueprint that we recommend for your business and put resources behind the ones we want to execute.
Our team is there to support your business throughout the execution of the blueprint.
With success ensured, we work to integrate the growth blueprint with the business and repeat for success.
HackLaunch's Venture Scaling as a Service is for startups and businesses that seeks to scale their business quickly by focusing on what works and build a sustainable and repeatable process.
Benefits of working with HackLaunch to scale your business:
HackLaunch is different in a number of ways.

First, we have helped hundreds of businesses scale and we have a deep understanding of what it takes to achieve results.

Second, we operationalise growth and take the legwork of creating success into a repeatable process.

Third, our team of growth advisors build success that integrate with your business to build further successes.
You don't have to tackle your biggest business challenges alone.
Find out how HackLaunch can help you grow faster.